In Conversation at the Witherle: Arnold Berleant and Alicia Anstead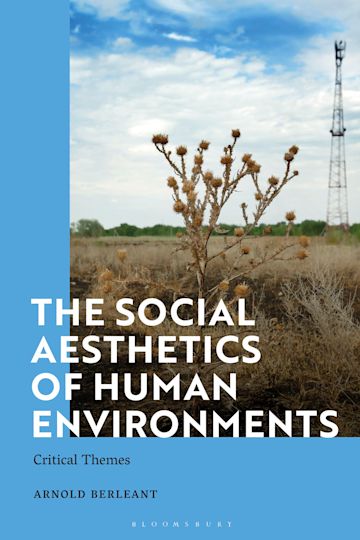 Arnold Berleant and Alicia Anstead will discuss Dr. Berleant's newly released book, The Social Aesthetics of Human Environments. A reception will follow the discussion. This program is free and all are welcome.
Dr. Berleant is the library's featured Signatures artist. A retrospective exhibit of his life's work is available on our website.
The event will take place in the library Reading Room and over Zoom.
Arnold Berleant has worked both in philosophy and music. As a philosopher, he is Professor (Emeritus) of Philosophy at Long Island University and Past President of the International Association of Aesthetics. He is the author of books and articles in philosophy, particularly in aesthetics, environmental aesthetics, and ethics. In music he has been active as a pianist and composer.
Alicia Anstead is a writer, editor, producer and educator. She teaches narrative journalism at Harvard University Extension School and is producer of the annual ARTS FIRST Festival at Harvard. She has written for many national publications including the New York Times, Scientific American, NPR's Morning Edition and The Writer Magazine, for which was also the Editor-in-Chief. She has been a fellow at the Nieman Foundation for Journalism at Harvard, the National Arts Journalism Program at Columbia and the NEA Arts Editors Program at Duke.  
The Social Aesthetics of Human Environments
Across these essays Arnold Berleant demonstrates how aesthetic values and theory can be used to reappraise our social practices. He tackles issues within the built environment, everyday life, and politics, breaking down the dichotomy between the natural and the human. His work represents a fresh approach to traditional philosophical questions in not only ethics, but in metaphysics, truth, meaning, psychology, phenomenology, and social and moral philosophy. By critically examining the field in this way and casting new light on social understanding and practice, this collection makes a substantive contribution in identifying and clarifying central human issues, guided by an understanding of aesthetic engagement as a powerful tool for social critique.
See all events