The Friends of Witherle Library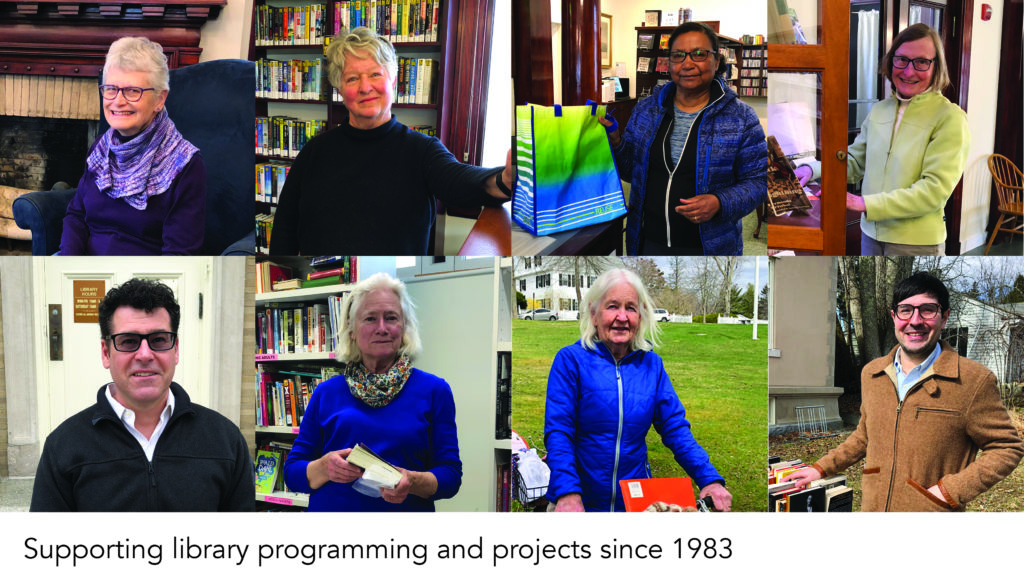 Witherle Memorial Library enjoys the broad support of the Friends of Witherle Memorial Library, affectionately known as "the Friends."  The Friends share their time and talent in a myriad of ways to enrich the library.
In particular, library programming benefits from the patronage of the Friends, who offer funds, ideas, and leadership.  Along with library trustees, the Friends are the library's greatest ambassadors and advocates in the greater Castine community.
To find out how to volunteer, join, and donate to the Friends please go to friendsofwitherle.org.
Thank you Friends!
Fine Print:  How We Share Information
WML and The Friends of Witherle Memorial Library are two separate organizations. The Library is a department of the Town of Castine, while the Friends is a Maine-registered 501-c-3 organization.
Unless otherwise instructed, the two organizations share the following information as needed: changes in patron household, changes to patron name, and changes in address/additional address.
Friends membership includes a subscription to their newsletter. Subscription to WML's regular eNews and updates to patron account information are made by request to the Library.