Tide Pool Investigation with Landere Naisbitt and Kristy Cunnane
Date: August 6, 2022
Time: 10:00 am - 11:30 am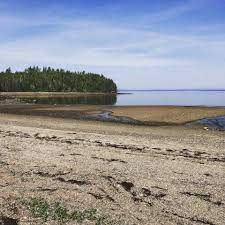 Learn how to identify and investigate tide pool life. Art project with Kristy Cunnane follows the visit.
Having spent most of her childhood outdoors, Landere grew to love the plants, animals, and landscape of the coast and is excited to have the opportunity to share with the community her passion for this special place. After renting in many of the area towns including South Blue Hill, East Blue Hill, Brooklin, Sedgwick, Deer Isle, Penobscot, and Surry, she became familiar with the micro-landscapes of each unique place and looks forward to knowing them better through the lens of conservation and education.
Landere is the Outreach Coordinator at Blue Hill Heritage Trust.
At the tide pool at Backshore Beach.
Co-sponsored by Compass Rose Books.