Living Well with Gordana Hassett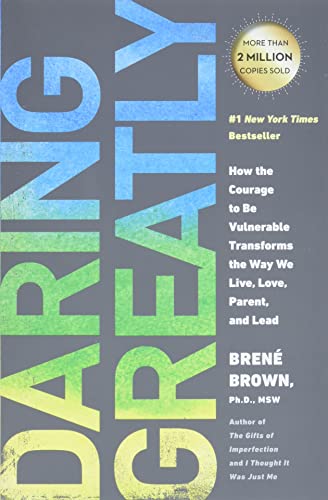 Daring Greatly: How the Courage to Be Vulnerable Transforms the Way We Live, Love, Parent, and Lead
Brené Brown
To order a book please contact the library desk.  This event is free and all are welcome. Co-sponsored by Northern Light Health/Castine Community Heather Center.
Every day we experience the uncertainty, risks, and emotional exposure that define what it means to be vulnerable, or to dare greatly. Whether the arena is a new relationship, an important meeting, our creative process, or a difficult family conversation, we must find the courage to walk into vulnerability and engage with our whole hearts.
In Daring Greatly, Dr. Brené Brown challenges everything we think we know about vulnerability. Based on twelve years of research, she argues that vulnerability is not weakness, but rather our clearest path to courage, engagement, and meaningful connection. The book that Dr. Brown's many fans have been waiting for, Daring Greatly will spark a new spirit of truth—and trust—in our organizations, families, schools, and communities. (Goodreads)
Learn More
TEDxHouston The power of vulnerability | Brené Brown (60M Views!)
Brené Brown studies human connection — our ability to empathize, belong, love. In a poignant, funny talk, she shares a deep insight from her research, one that sent her on a personal quest to know herself as well as to understand humanity. A talk to share.
Brené Brown Education and Research Group about Inclusivity, Equity, Diversity, and Belonging
See all events