Living Well with Gordana Hassett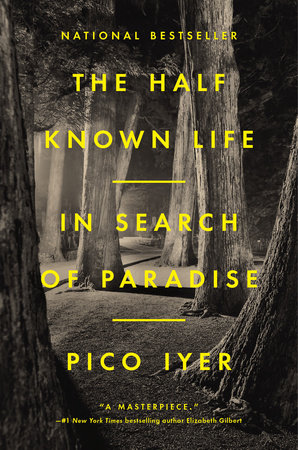 Living Well is a monthly book discussion dedicated to health and happiness. This program is free and all are welcome.
To order a book please contact the library desk.  Co-sponsored by Northern Light Health/Castine Community Heather Center.
Book Selection
The Half Known Life: In Search of Paradise
By Pico Iyer
The Half Known Life explores ideas of paradise across the planet, of inner and outer peace, and how different cultures and peoples formulate their own versions of happiness.
About Pico Iyer
Pico Iyer was born in Oxford, England in 1957. He won a King's Scholarship to Eton and then a Demyship to Magdalen College, Oxford, where he was awarded a Congratulatory Double First with the highest marks of any English Literature student in the university. In 1980 he became a Teaching Fellow at Harvard, where he received a second Master's degree, and in subsequent years he has received an honorary doctorate in Humane Letters.
Since 1982 he has been a full-time writer, publishing 15 books, translated into 23 languages, on subjects ranging from the Dalai Lama to globalism, from the Cuban Revolution to Islamic mysticism. They include such long-running sellers as Video Night in Kathmandu, The Lady and the Monk, The Global Soul, The Open Road and The Art of Stillness. He has also written the introductions to more than 70 other books, as well as liner and program notes, a screenplay for Miramax and a libretto.  He has been writing up to 100 articles a year for Time, The New York Times, The New York Review of Books, the Financial Times and more than 250 other periodicals worldwide.
Since 1992 Iyer has spent much of his time at a Benedictine hermitage in Big Sur, California, and most of the rest in suburban Japan. (https://picoiyerjourneys.com)
Suggested Viewing
Asia Society New York
January 24, 2023
Pico Iyer with Elaine Pagels, Harrington Spear Paine Professor for religious history, Princeton University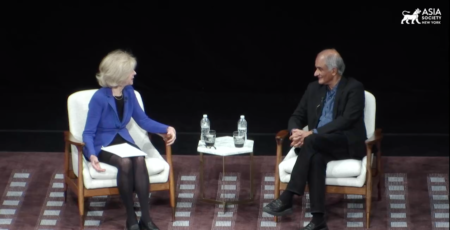 Asian Art Museum, San Francisco
January 19, 2023
Pico Iyer with Robert Mintz, scholar of Japanese art and deputy director, art & programs at the museum.
See all events