Living Well with Gordana Hassett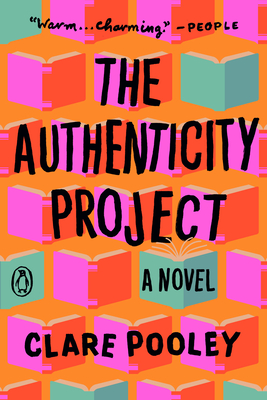 The Authenticity Project
Clare Pooley
A group of strangers who live near each other in London become fast friends after writing their deepest secrets in a shared notebook.
To order a book please contact the library desk.  This event is free and all are welcome. Co-sponsored by Northern Light Health/Castine Community Heather Center.
This is a glossy tale where difficulties and addictions appear and are overcome, where lies are told and then forgiven, where love is sought and found, and where truths, once spoken, can set you free. Secondary characters, including an interracial gay couple, appear with their own nuanced parts in the story. The message is strong, urging readers to get off their smartphones and social media and live in the real, authentic world—no chain stores or brands allowed here—making friends and forming a real-life community and support network. And is that really a bad thing? (Kirkus Reviews)
Learn More
TEDxNewnham Making sober less shameful | Claire Pooley
Clare Pooley talks about her book The Authenticity Project. Interviewed by Beth Morrey.
See all events