Let's Talk About It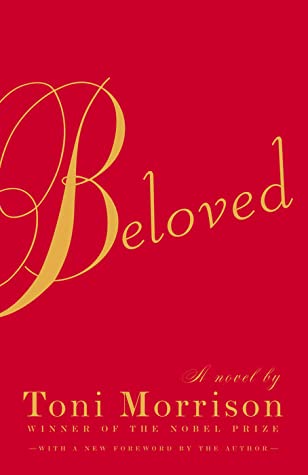 This year's theme is Banned Books. For an overview please go to Let's Talk About It.  Moderated by Annaliese Jakimides. To register please contact the library.
Beloved by Toni Morrison
"BELOVED" is Toni Morrison's fifth novel, and another triumph. Indeed, Ms. Morrison's versatility and technical and emotional range appear to know no bounds. If there were any doubts about her stature as a pre-eminent American novelist, of her own or any other generation, "Beloved" will put them to rest. In three words or less, it's a hair-raiser.
In "Beloved," Ms. Morrison turns away from the contemporary scene that has been her concern of late. This new novel is set after the end of the Civil War, during the period of so-called Reconstruction, when a great deal of random violence was let loose upon blacks, both the slaves freed by Emancipation and others who had been given or had bought their freedom earlier. But there are flashbacks to a more distant period, when slavery was still a going concern in the South and the seeds for the bizarre and calamitous events of the novel were sown. The setting is similarly divided: the countryside near Cincinnati, where the central characters have ended up, and a slave-holding plantation in Kentucky, ironically named Sweet Home, from which they fled 18 years before the novel opens. (Margaret Atwood for the New York Times)
See all events