Let's Talk About It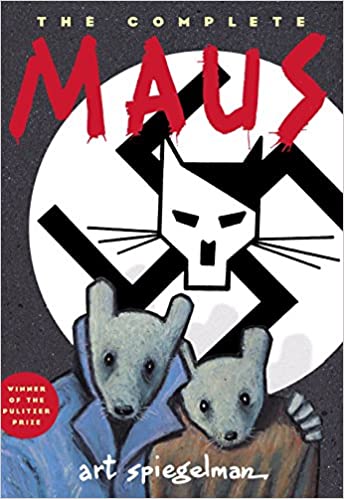 This year's theme is Banned Books. For an overview please go to Let's Talk About It.  Moderated by Annaliese Jakimides. To register please contact the library.
Maus by Art Spiegelman
Art Spiegelman didn't set out to reinvent a swath of his chosen field. He was only trying to tap his family history, even as he sat clear across the country estranged from his New York father, several years after his mother committed suicide.
Spiegelman, having survived a nervous breakdown while living in New York, had set out for San Francisco, where by 1972 he was thriving in the underground comix scene. An assignment came for a three-page comic, and so he decided to emotionally unpack his parents' Holocaust. His father had survived Auschwitz; could he tap Dad's harrowing experiences, despite their differences?
"All I knew was: This is unfinished business," Spiegelman tells The Post's Comic Riffs by phone from France, while traveling to a festival.
He drew the comic, but the depth of this powerful personal wellspring did not ebb. Several years later, Spiegelman moved back East. "I went to visit him with a tape recorder," the cartoonist says of his father, Vladek, who lived in the Rego Park neighborhood of Queens, "and figured this would be the start of something."
"Something" turned out to be "Maus," the Pulitzer-winning graphic memoir, a landmark project that led the American public, including many literary critics, toward seeing comics as a serious art form. (Washington Post)
See all events