Colonial Life in Castine, A Scholarly Presentation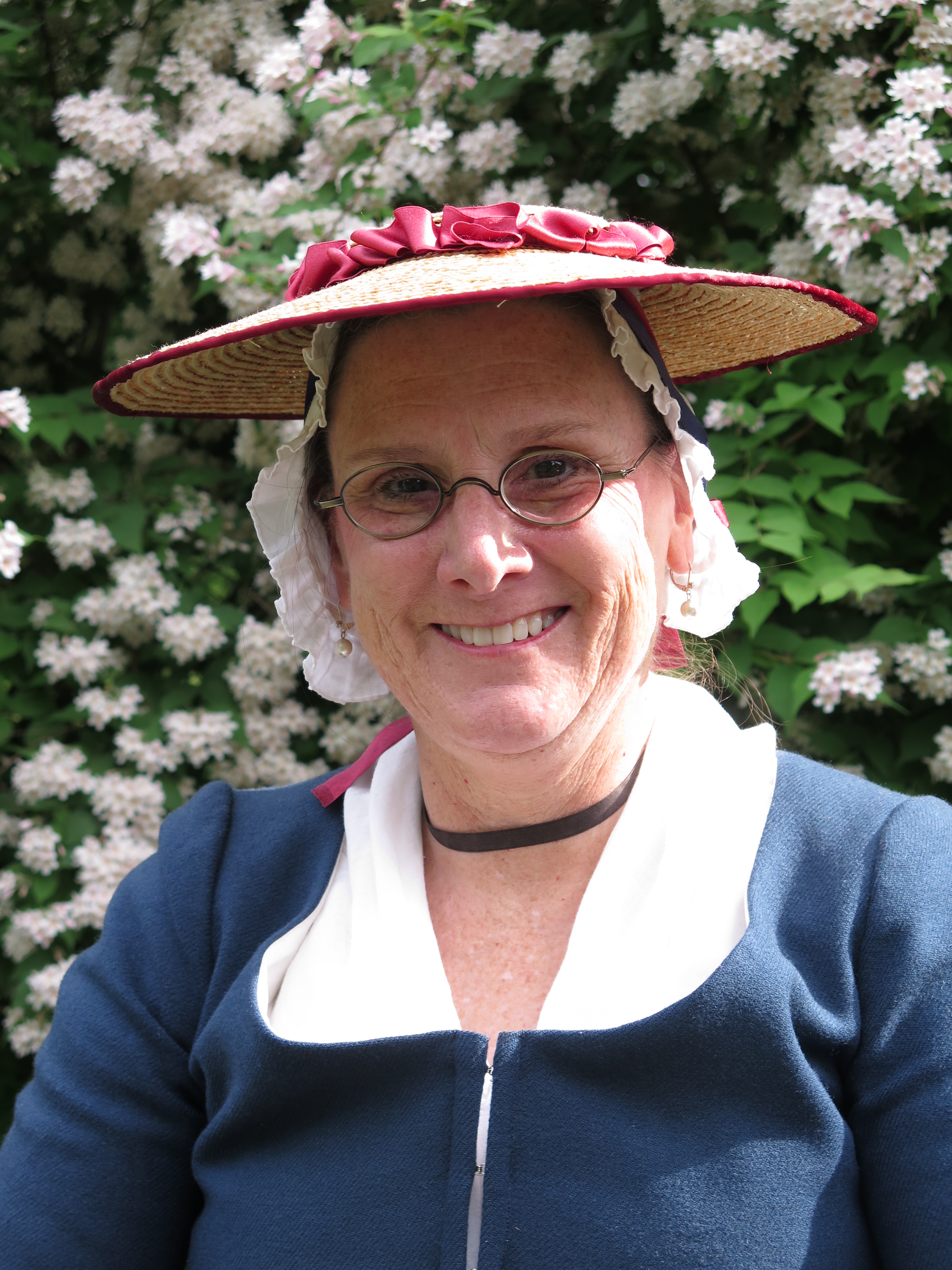 Abigail Whitney Returns Home to Castine: Rendezvous with Gail about the Life and Legacy of Abigail
Learn about colonial life in Castine through two colonial programs presented by Gail Hamel and provided by the Castine Historical Society, Wilson Museum, and Witherle Memorial Library on July 25. These programs are free and open to the public.
Preceding the library's program, for those who enjoy lively conversation, tea, and being steeped in history, meet Abigail Whitney, a colonist knowledgeable about tea, traditions, and trade in 18th century New England. Abigail will be portrayed by Gail Hamel in Abigail Whitney Invites You for Tea in her Hometown of Castine at 2 p.m. in the Wilson Museum's Hutchins Education Center at 112 Perkins Street. Abigail and her husband Samuel settled in Castine in 1793 and built a grand home with its hospitable doors ever open, hosting their Castine neighbors to many a festivity, ball, party, dance, and frolic. Learn about what Abigail used in her tea service, and investigate why tea was so important on an economic, political, and social level in the 18th century.
At the library, Gail Hamel returns to give a scholarly presentation entitled Abigail Whitney Returns Home to Castine: Rendezvous with Gail about the Life and Legacy of Abigail. Learn about the profound affect Abigail Whitney and her husband Samuel had on their families and on America as it gained its independence. Gail will cite unique primary sources that document the journey of the Whitney family, their homes, their possessions, and their passions.
Gail Hamel has been teaching colonial history to audiences for over twenty-five years. She developed a persona portraying Abigail Whitney as an extension her work as an Educator for the Concord Museum. Gail has a Bachelor of Arts degree with a Major in Music and a Masters of Education. She is a licensed Tour Guide for the town of Concord, a Boston Freedom Trail Tour Guide, member of Solo Together, and reenactor with Lexington Historical Society, The Old Manse, and Minute Man National Historical Park. Gail has performed as Abigail for hundreds of organizations throughout New England.
The Reading Room
See all events