Author Readings: Breaking Bread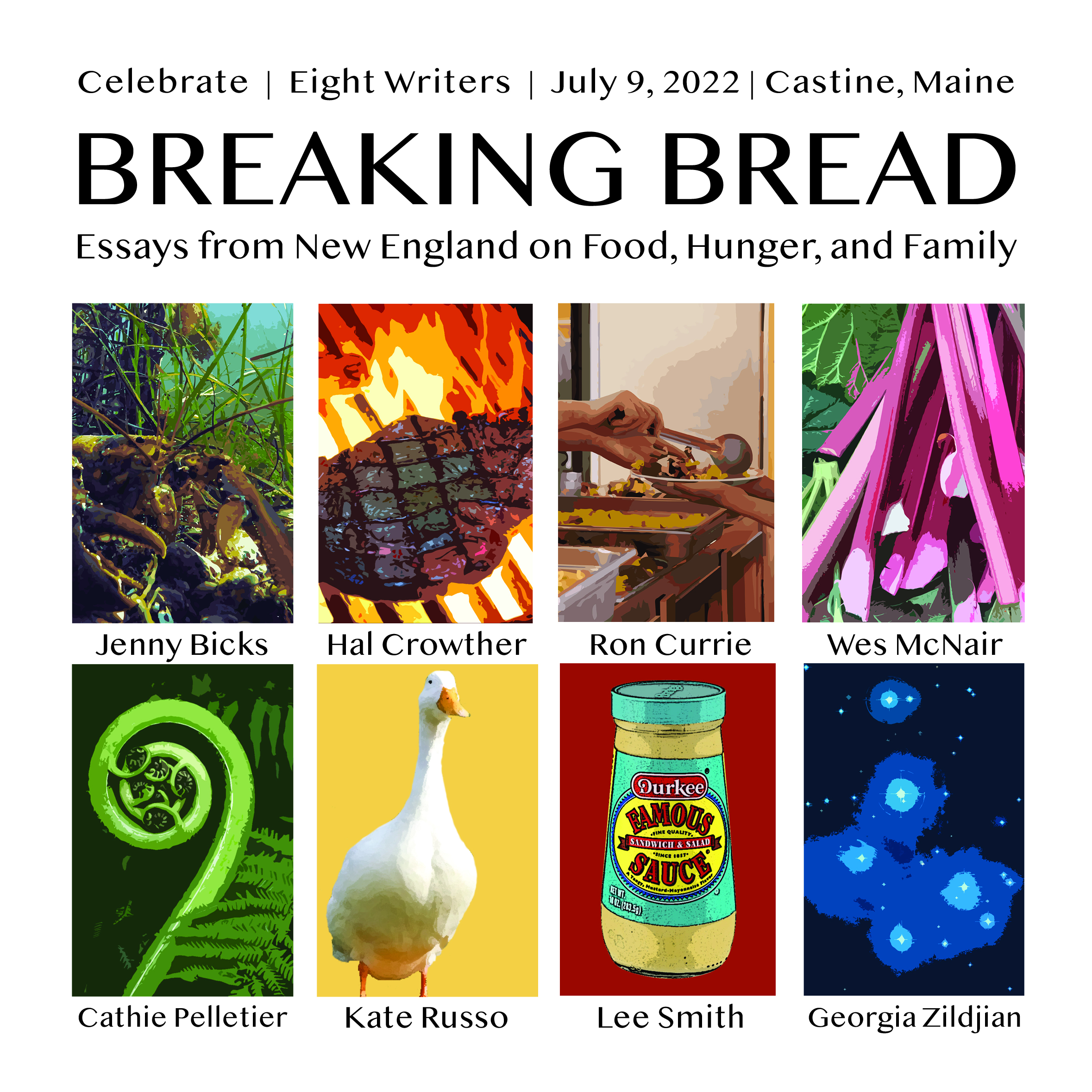 To request ticket please call 326-4375. Seating is limited. Thank you!
Food, hunger and family will be the focus of a reception and readings by eight writers.
The essays by writers, Jenny Bicks, Hal Crowther, Ron Currie, Wes McNair, Cathie Pelletier, Kate Russo, Lee Smith and Georgia Zildjian, are among the 70 essays included in Breaking Bread which focus on food and how it sustains us -mind, body and soul. The book was edited and collected by Castine writer and Blue Angel founder Deborah Joy Corey and Colby College professor and writer Debra Spark, who also contributed essays to the collection.
The "Meet the Authors and Book Signing'' reception, sponsored by Blue Angel and the Friends of the Witherle Memorial Library, will begin at 4:30 p.m. on the Castine Common. The reception will be followed at 5:30 p.m. by author readings at the Unitarian Universalist Sanctuary.
Compass Rose Books, Castine's Independent Bookstore, will sell copies of Breaking Bread before and after the reading during which authors will be available to sign books.
Free and all are welcome. Space is limited and reservations are required. To request tickets, click the link at the top of this event listing.
See all events